Schools, preschoolers & teens
Comic strips have long shaken off any last suggestion of triviality. Since the emergence of the graphic novel, at the very latest, graphic storytelling has gained a firm position as a form of art and literature. Comics can indeed be an important way for children and adolescents to establish and express their identity.
The idea behind this art education programme is for participants to have fun developing their own characters, styles and outlooks. Drawing exercises taking them from drafts to working drawings give them confidence when working with "their" characters and telling "their" stories. The results, which are unveiled at a final presentation, are sometimes funny, sometimes touching and often surprising – and always something to be proud of!
| | |
| --- | --- |
| Suitable for Years | 5–10 |
| Time | about 2.5 h |
| Group size | up to 25 |
| Cost | 4 euros per person (incl. materials) |
| Teaches | cross-curricular: German/Art |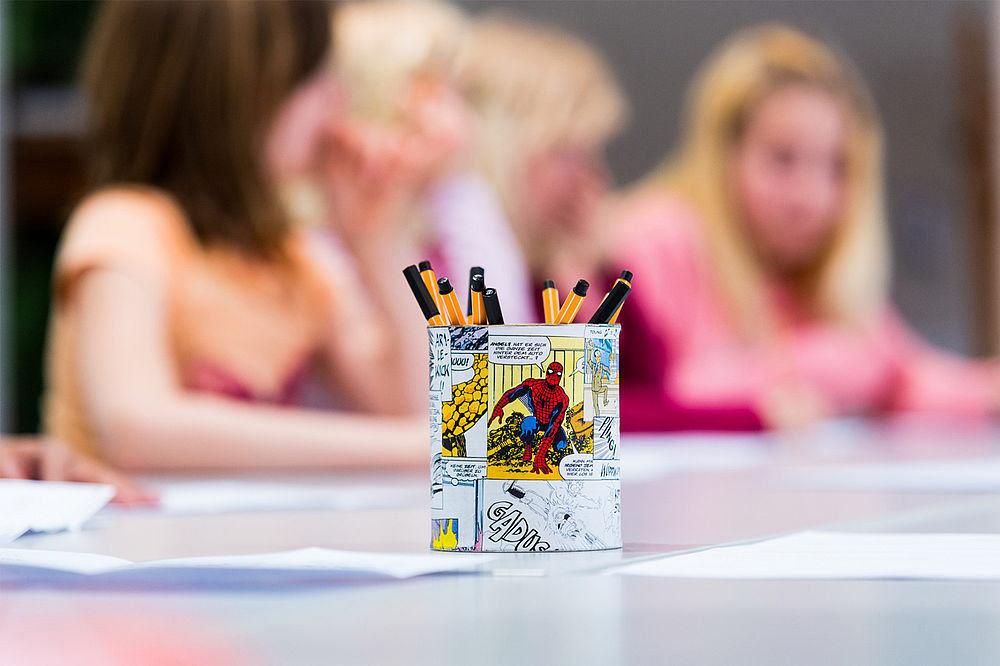 Lyonel Feininger Gallery
Kulturstiftung Sachsen-Anhalt
Schlossberg 11
06484 Quedlinburg
T: +49 3946 689 5938-55
F: +49 3946 689 5938-24
Experience the effect of colour in printing
Schoolchildren create their own printing block by sticking little pieces of cardboard on a base to create a design. Painted black, this is ready for printing. But what effect does the design have on different coloured paper? How does the black change on a background that is yellow, red or green? In the final presentation there is an expert discussion about the upcoming young printers' discoveries.
| | |
| --- | --- |
| Suitable for Years | 1 – 4 |
| Time | about 2.5 h |
| Group size | up to 25 |
| Cost | 4 euros per person (incl. materials) |
| Teaches | Relief printing, effect of colour |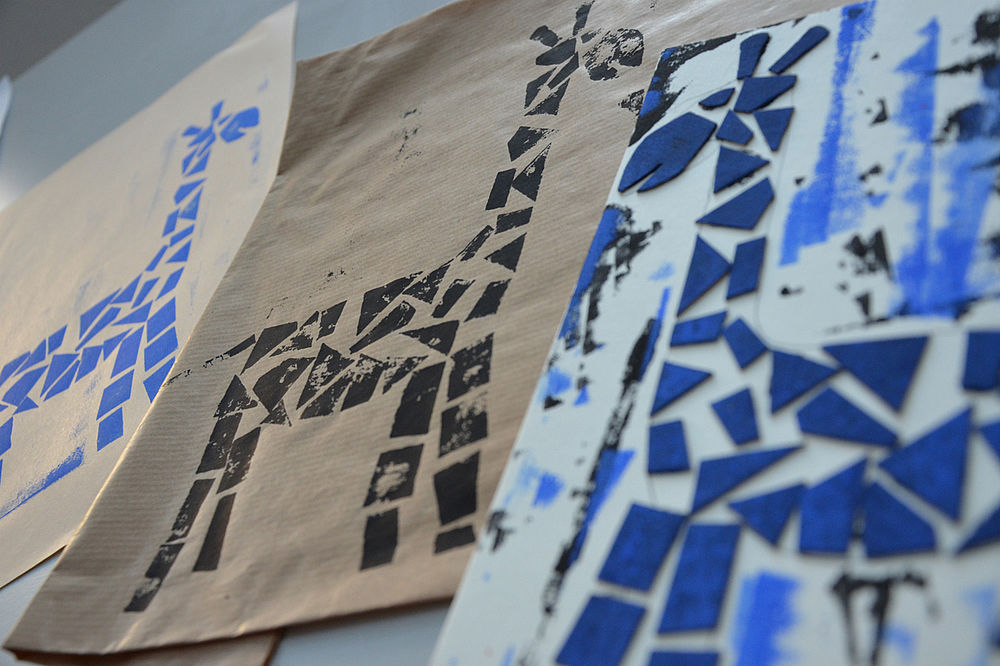 Lyonel Feininger Gallery
Kulturstiftung Sachsen-Anhalt
Schlossberg 11
06484 Quedlinburg
T: +49 3946 689 5938-55
F: +49 3946 689 5938-24