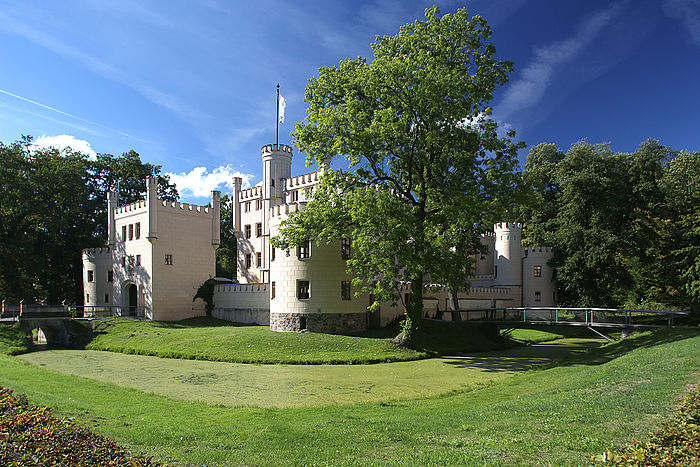 In the heart of the Altmark region, Letzlingen Hunting Lodge stands out against its sensational natural surroundings. No wonder so many couples come here today to give their vows in this amazing atmosphere! The first wedding took place here back in the 16th century. John George, Elector of Brandenburg, who had the hunting lodge built in this game-rich area, came before its altar with Princess Elizabeth of Anhalt-Zerbst.
Over time, the lodge faded into oblivion, remaining in limbo for many years before Frederick William IV of Prussia brought it to new life, rebuilding it in the neo-Gothic style.
High-ranking social events followed as the Letzlingen courtly hunts drew monarchs and statesmen from all over Europe, notably Emperors Wilhelm I and Wilhelm II. Guests included the German Chancellor Otto von Bismarck and Tsar Alexander II of Russia. In 1912, the Hohenzollerns' guest apartments grew still.
Towards the end of the First World War, a boarding school moved into the lodge. During the Second World War it was used as a military hospital, then until 1991 as a civilian hospital. An extensive exhibition on this development takes visitors on a journey through time and provides all kinds of interesting details!