Falkenstein Castle is where many couples' dreams come true: a wedding in the romantic setting of a real mediaeval castle! Whether you choose the lovely castle chapel or the carefully reconstructed neo-Gothic royal chambers … Falkenstein Castle offers a fitting background for your vows.
The royal chambers feature a harpsichord for background music to your celebrations, while the chapel has a cabinet organ. Both venues also come with a music system. At the "Krummes Tor" castle inn, you can be sure your guests' culinary wishes will be fulfilled. On request, a mediaeval meal can even be provided. And while you are busy having romantic wedding photographs taken, or at other moments, your guests have the opportunity to visit the exhibition or take part in falconry demonstrations free of charge.
Whatever you have in mind, we would be delighted to meet in advance to talk about it in person. While you discover the amazing atmosphere of the ceremonial rooms and the chapel, we will take the time to find out how you would like to hold your wedding – to make it truly the best day of your life!
For religious ceremonies, it will be our pleasure to put you in touch with the relevant rectory. You can make a date for your civil marriage ceremony via the town registry office of Falkenstein (Harz region).
"I do!" – Weddings at Falkenstein Castle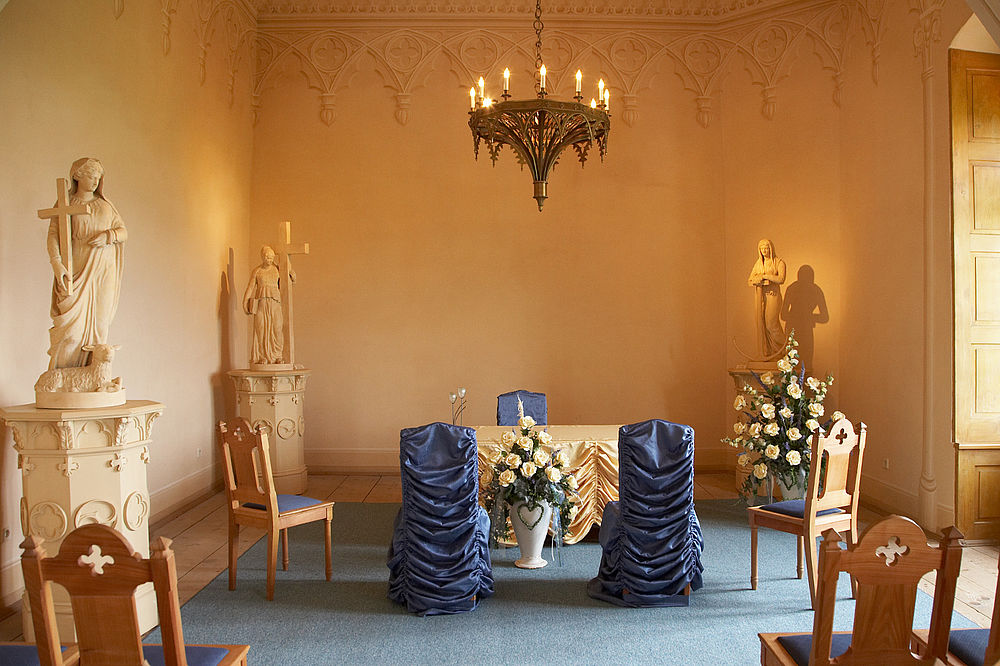 Falkenstein Castle
Roland Gehlhaar
Kulturstiftung Sachsen-Anhalt
Pansfelde · Burg Falkenstein 1
06543 Falkenstein (Harz)
T: +49 3474 353559-16
F: +49 34743 5 35 59-20
Neuenburg Castle is also home to the Saxony-Anhalt Museum of Wine. An exhibition entitled "From festivities to everyday life – the culture of wine in Central Germany" shows visitors the many marks wine has left on culture and history. In the bar area of the museum, theory and practice are combined as they taste selected Saale-Unstrut wines.
The alcohol content rises in the outer ward of the castle at the Neuenburg Castle distillery, where Master Distiller Matthias Hempel takes tasters on a journey through the world of strong liquors.
Cheers!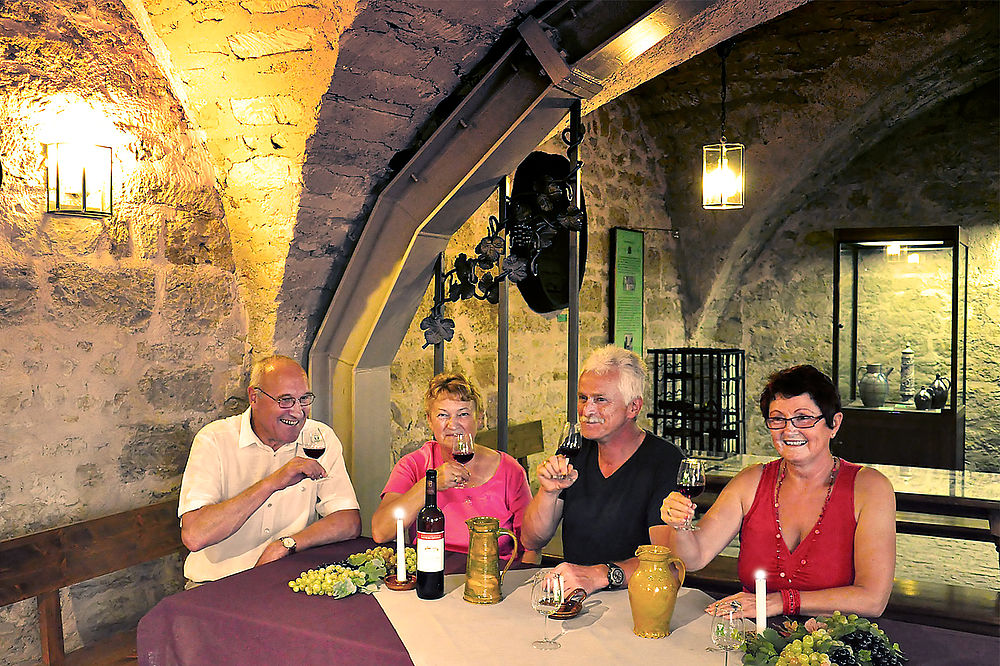 Neuenburg Castle
Kulturstiftung Sachsen-Anhalt
Schloss 1
06632 Freyburg (Unstrut)
T: +49 34464 262-62