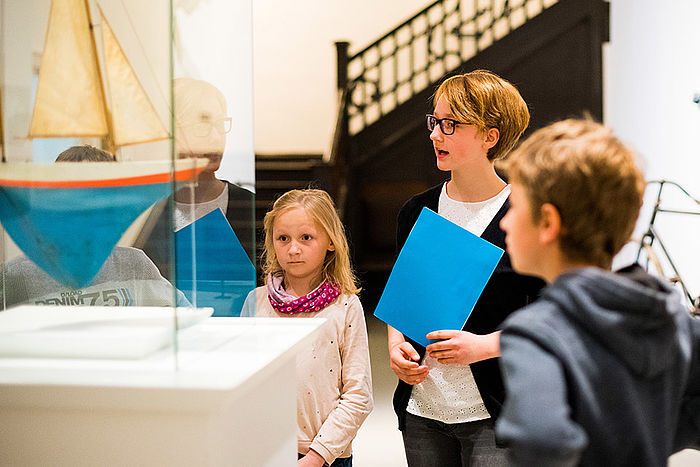 The Bauhaus master Lyonel Feininger (1871–1956) is an outstanding figure of classical modernism. In the 1930s, slammed as "degenerate", he fled from the National Socialists back to his native United States. It is thanks to the Quedlinburg art collector Dr Hermann Klumpp that large parts of Feininger's work escaped destruction by the Nazi regime.
Kulturstiftung Sachsen-Anhalt presents a selection of those works in a unique permanent exhibition at the Lyonel Feininger Gallery in Quedlinburg, the town where they were kept safe for decades. They include not only drawings, prints, etchings, woodcuts, watercolours, collages, models and photographs by the artist but also items of practical use such as his easel or the chest of drawers where he kept his graphics.
As well as the prominent core collection, the Lyonel Feininger Gallery has been expanding its holdings and profile for some years, developing into a broad-ranging museum of graphic art. Its special exhibitions present top-class graphics from all eras up to the present day. Alongside world-famous figures such as Kandinsky, Klee, Nolde or Heckel, the programme also includes works by young artists and topics from the region's art history.