We look forward to your visit!
Please purchase a timed ticket before your visit and familiarise yourself with our rules and regulations for visitors:
Your visit during the COVID-19 pandemic
Please note that high incidence rates may result in a short-term closure of the museum. Please check the current situation shortly before your visit.
Lyonel Feininger Gallery| Museum of Graphic Art
Schlossberg 11
06484 Quedlinburg
T: +49 3946 689593-80
F: +49 3946 689593-824
Getting here: Route planner
Quedlinburg is part of the regional and national rail and bus network (Saxony-Anhalt's local transport system).

The Lyonel Feininger Gallery is in the northwest of Quedlinburg at the foot of the hill where the castle stands. The fastest route from the station is via Bahnhofstrasse, Heilige-Geist-Strasse, Steinbrücke, Carl-Ritter-Strasse, Lange Gasse and Finkenherd. For cars, the most convenient place to park is on Wipertistrasse on the ring road, or in nearby Carl-Ritter-Strasse.
Please note:
Three time-slots are available for your visit. The museum will be closed daily between 12 am–1 pm and 3–4 pm for thorough hygiene measures.
Please buy your ticket in advance from the Kulturstiftung Sachsen-Anhalt ticket shop:
Mon, Wed, Thu, Fri, Sat, Sun


10 am–12 am
1 pm–3 pm
4 pm–6 pm

Tue
closed

Public holidays
10 am–12 am
1 pm–3 pm
4 pm–6 pm

24.12. / 31.12. / 1.1.

closed
8 Euro | concessions 5 Euro
This ticket gives you access to the special exhibition "Beco­ming Fei­ninger", which is spread across the entire museum.
Admission to the interactive children's exhibition "Papileos Atelier" is free but the number of visitors is limited. Please book a free ticket for your preferred time-slot in advance:
Following the official precautionary measures in regards to the spread of the Coronavirus (Covid-19) issued by the Federal State of Saxony-Anhalt, all scheduled events (including guided tours) are cancelled until further notice.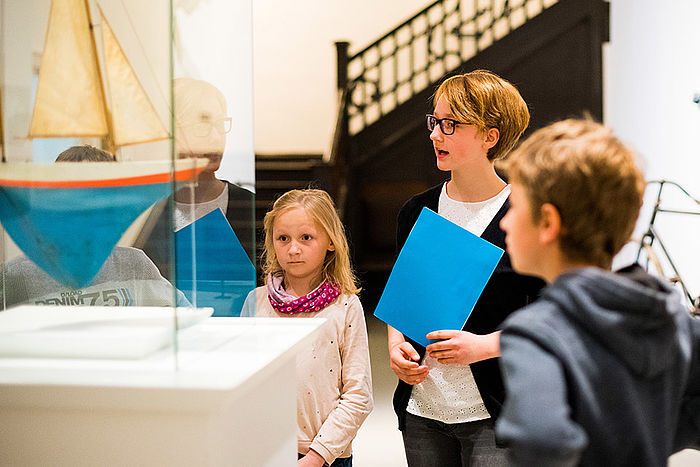 The Bauhaus master Lyonel Feininger (1871–1956) is an outstanding figure of classical modernism. In the 1930s, slammed as "degenerate", he fled from the National Socialists back to his native United States. It is thanks to the Quedlinburg art collector Dr Hermann Klumpp that large parts of Feininger's work escaped destruction by the Nazi regime.
Kulturstiftung Sachsen-Anhalt presents a selection of those works in a unique permanent exhibition at the Lyonel Feininger Gallery in Quedlinburg, the town where they were kept safe for decades. They include not only drawings, prints, etchings, woodcuts, watercolours, collages, models and photographs by the artist but also items of practical use such as his easel or the chest of drawers where he kept his graphics.
As well as the prominent core collection, the Lyonel Feininger Gallery has been expanding its holdings and profile for some years, developing into a broad-ranging museum of graphic art. Its special exhibitions present top-class graphics from all eras up to the present day. Alongside world-famous figures such as Kandinsky, Klee, Nolde or Heckel, the programme also includes works by young artists and topics from the region's art history.